Implementation of a hiring desk
Brainnet set up a hybrid hiring desk within the organization, as part of total workforce management. The hiring counter is a collaboration between the P&O department of the client and Brainnet in the field of hiring.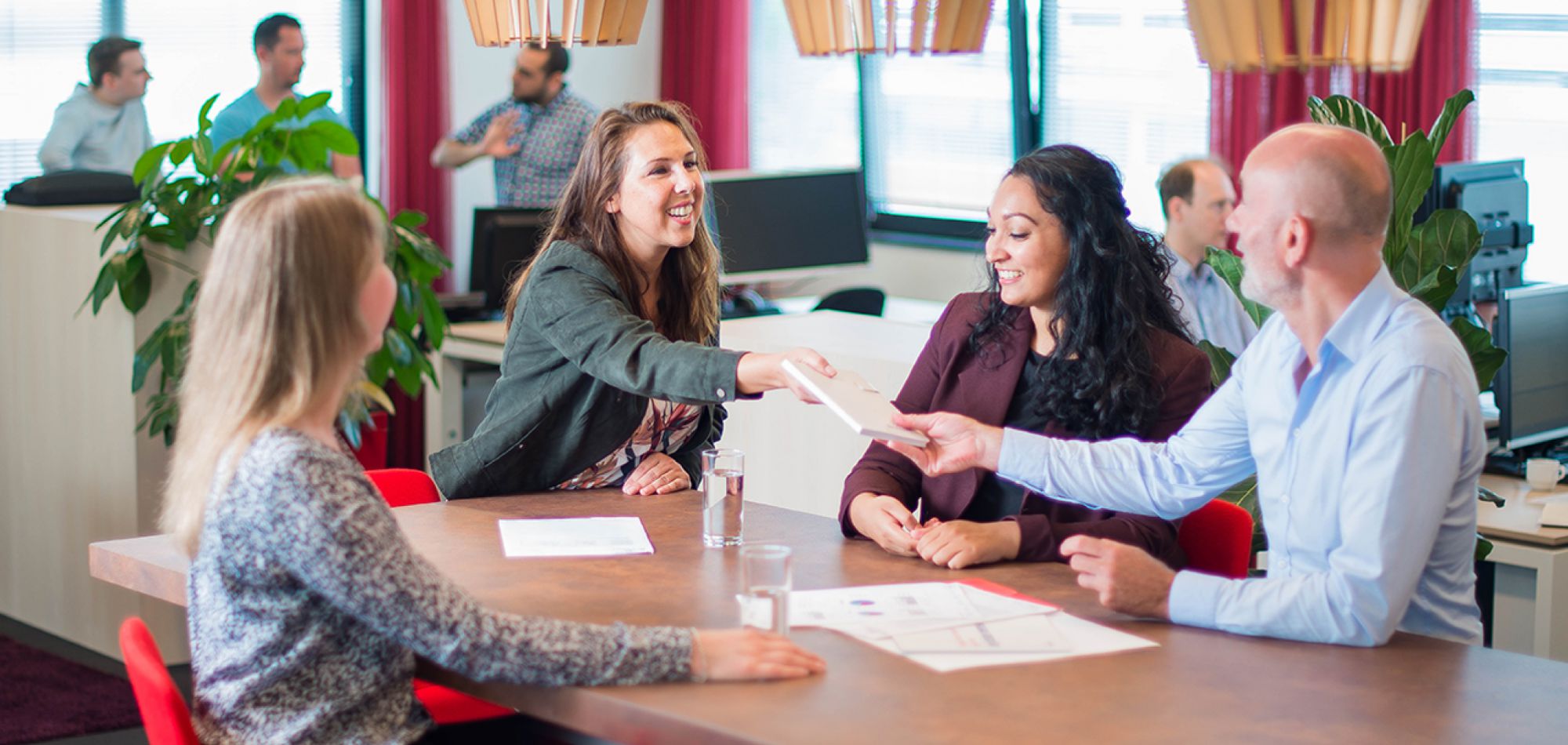 About this case
| | | |
| --- | --- | --- |
| Organization | : | Financial services |
| Number of hiring managers | : | 100 |
| Number of suppliers | : | +/- 80 |
| Hiring spend | : | > 10 million |
Business Challenges
Diversity in hiring: from MBO to university level, strategic management of the total workforce, integration permanent and flex, Implementing an organization-wide hiring policy
Solutions
MSP services, set up hybrid hiring desk, realized system links with Youforce.
Challenge
On an annual basis, between 150 and 200 external parties are hired. It concerns a diversity of hired employees (from MBO to university level and from operational to strategy) who were hired through various channels and deployed within various organizational units.
The organization had already started an internal project group to investigate how they could better organize their external hiring. There was a need for strategic management of the total workforce and better use of the total file; both fixed and flex. The central question was: How can we organize external hiring?
Brainnet talked to the internal organization on the basis of, among other things, the following questions:
How can we strategically manage the total workforce?
How do we find the best professionals?
How do we organize the hiring process?
How can we (continue to) cooperate with the market?
How do we create a single point of contact for managers and suppliers?
How do we ensure a compliant working method?
It soon became apparent that there was a need for an internal hiring counter that efficiently arranges everything related to external hiring. From searching for candidates, onboarding, drawing up the contract, complete risk management up to and including paying the external parties.
Solution
Brainnet set up a hybrid hiring counter as part of total workforce management. This means that the hiring counter consists of employees of the P&O department and employees of Brainnet. A number of Brainnet employees physically staff the hiring counter on location at the client. The hiring counter is the first point of contact for the internal organization and is fully supported by Brainnet (both physical presence and remotely).
Brainnet takes care of the sourcing and the entire administrative hiring process: from screening to contract and payment of the experts. All suppliers are contracted in a uniform manner. This creates an unambiguous process and clear management of hiring, with real-time insight and up-to-date management reports.
Result: compliance, lower hiring costs and user-friendly process
This approach offers good tools to strategically manage the total workforce on the basis of real-time data. This creates good coordination and control over the hiring of external experts. Due to the centrally organized hiring process, the working method is compliant. Internal costs have also fallen significantly and the number of suppliers has been reduced. Finally, the entire hiring process has been digitized and designed in a user-friendly manner.